Welcome
to the Estate Planning Council of Seattle's website. One of the primary missions of our organization is to inform the public on estate planning matters and issues that confront us all. Our website gives you access to unbiased information about estate tax planning strategies, wills, trusts, business succession and other topics that impact your personal estate plan.

The Council is composed of local attorneys, CPAs, trust officers, insurance professionals, financial planners and members of the planned giving community whose professional careers have all been centered around helping individuals achieve their estate planning goals. Through our site you can access any of our professionals. More importantly, you can access resources that can be helpful to you as you work through these complex issues. We are pleased to provide this as a service to the local community and appreciate any feedback you may want to provide.
The 62nd Annual Estate Planning Seminar is November 9-10, 2017 at the Washington State Convention Center. Registration is open!
Register at http://seattleestateplanningseminar.com
Congratulations to the 2017/2018 Executive Committee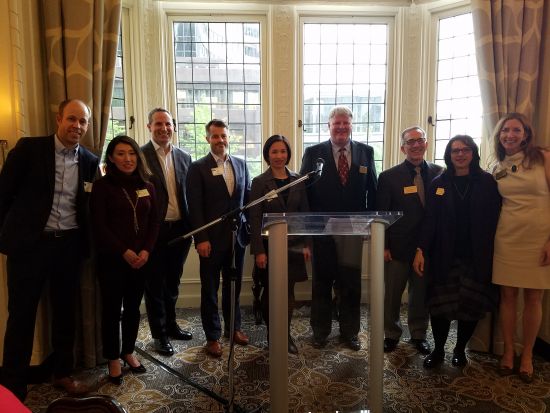 Next Webinar is August 9,2017
Time: Noon to 1:00 p.m.
Hosted By: BECU
1227 2nd Avenue
Seattle WA 98101
Cost: No charge for members or guests! Limited to first 12 attendees!
Topic: Estate Planning Through an Asset Protection Plan Lense: It's Not Just Self-Settled Trusts
With estate taxes impacting fewer clients, estate planners need to consider asset protection as integral to the estate planning process and tailor appropriate strategies to each client's individual situation. Many new developments among the states offer unique strategies in addition to self-settled trusts, including inter vivos QTIP trusts, reciprocal (but not reciprocal) trusts, and third party discretionary trusts. As will be seen in this intermediate/advanced webinar, one size does not fit all.
Speaker:
Gideon Rothschild, JD, CPA, AEP®
Hosted by: BECU and EPC Seattle member Becky Gardner
RSVP to Marcia Bartlett at info@epcseattle.org