Welcome
to the Estate Planning Council of Seattle's website. One of the primary missions of our organization is to inform the public on estate planning matters and issues that confront us all. Our website gives you access to unbiased information about estate tax planning strategies, wills, trusts, business succession and other topics that impact your personal estate plan.

The Council is composed of local attorneys, CPAs, trust officers, insurance professionals, financial planners and members of the planned giving community whose professional careers have all been centered around helping individuals achieve their estate planning goals. Through our site you can access any of our professionals. More importantly, you can access resources that can be helpful to you as you work through these complex issues. We are pleased to provide this as a service to the local community and appreciate any feedback you may want to provide. Please feel free to submit your comments to us through our contact form.
Congratulations to the 2017/2018 Executive Committee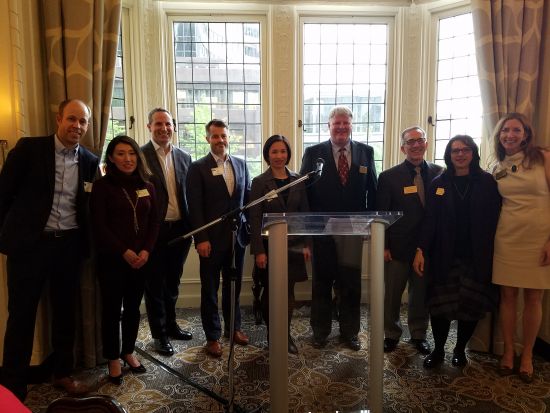 Next Webinar is July 12, 2017
Time: Noon to 1:00 p.m.
Hosted By: Laird Norton Wealth Management
801 2nd Avenue, Suite 1600
Seattle WA 98104
Cost: No charge for members or guests!
Topic: Meet the Rileys: Can this Case be Closed
Join with us to plan for J.D. and Mary Riley, age 70, as they plan to exit their $18 million S-Corporation and transition to greater giving and community engagement. What holds them back as they contemplate signing off on their plans? Where might our process have gone wrong? Can the case be saved? This program is intermediate to advanced.
Speaker:
Philip Cubeta, CLU®, ChFC®, MSFS, CAP®
Phil teaches philanthropy to advisors and nonprofit gift planners in the American College Chartered Advisor in Philanthropy (CAP) program.Prior to this he was Chief of Staff for The Nautilus Group, an initiative of New York Life, providing estate and business planning strategies to the clients of the company leading representatives. His original training was in the humanities
Hosted by: Laird Norton Wealth Management
RSVP to Marcia Bartlett at info@epcseattle.org