Welcome
to the Estate Planning Council of Seattle's website. One of the primary missions of our organization is to inform the public on estate planning matters and issues that confront us all. Our website gives you access to unbiased information about estate tax planning strategies, wills, trusts, business succession and other topics that impact your personal estate plan.

The Council is composed of local attorneys, CPAs, trust officers, insurance professionals, financial planners and members of the planned giving community whose professional careers have all been centered around helping individuals achieve their estate planning goals. Through our site you can access any of our professionals. More importantly, you can access resources that can be helpful to you as you work through these complex issues. We are pleased to provide this as a service to the local community and appreciate any feedback you may want to provide.
Next Webinar - June 6, 2018 Hosted by Merrill Lynch
" Advising the Wealthy in Times of Protracted and Unprecedented, Political, Economic, Cultural and Scientific Change"
Joshua S. Rubenstein, JD, AEP® (Distinguished
This presentation will include observations on how difficult it has become to do estate planning and wealth preservation for clients when the rules change constantly. It covers tax changes here and abroad (as they impact one another), enforcement changes leading to FATCA, changes in access to information, changes in the nature of families, and changes in the frequency of intra-family litigation, then reviews what changes are likely in transition, which will return to "normal," and which changes are here to stay -- and how best to advise in the meantime.
Joshua S. Rubenstein is national head of the firm's Trusts and Estates practice and national chair of the Private Client Services group. He is also the immediate past chair of the International Estate Planning Committee of the American College of Trusts and Estates Counsel, an officer of the Family Law Section of the International Bar Association and the Treasurer of the International Academy of Estate and Trust Law.
To Register email Marcia Bartlett at info@epcseattle.org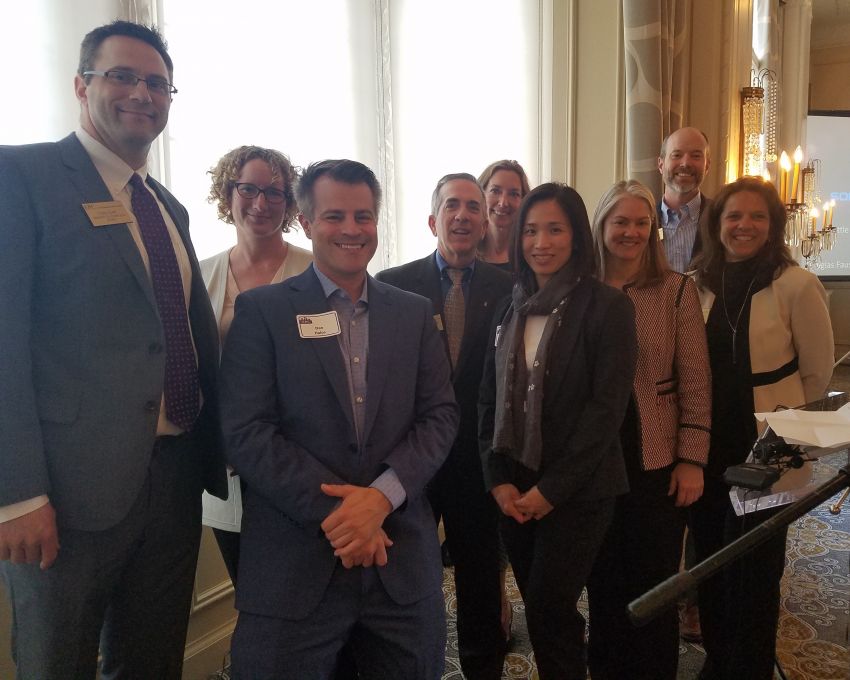 2018-2019 Executive Committee installed at May Dinner Meeting. Left to right, Ford Clary, Lori Rath, Dan Halos, Ron Nagle, Margaret Liu, Kathryn Garrison, Jolene Cox, Carla Wigen and Steven Schindler.