April 30, 2020 SECURE Act + CARES Act via Zoom
Date:
Thursday, April 30, 2020
Speaker:
Ashley Velategui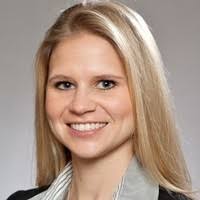 Ashley E. Velategui, CFA
Director—Wealth Strategies Group
Ashley E. Velategui is a Director in Bernstein's Wealth Strategies Group and is based in the firm's Seattle office. She works closely with high-net-worth families and individuals and their professional advisors on a variety of complex investment planning issues, including pre-transaction planning, multigenerational wealth transfer, retirement planning, philanthropy, and diversification planning for holders of concentrated portfolios. Ashley joined the firm in 2007 and began working with the Wealth Strategies Group in 2011, serving as an analyst and senior analyst before becoming an Associate Director in 2014. She earned a BA, magna cum laude, in mathematics and economics from Whitman College and is a Chartered Financial Analyst charterholder.
"SECURE Act + CARES Act"
Estate Planning Implications in the new world
Individual retirement accounts (IRAs) have historically offered coveted tax deferral opportunities. However, the passage of the SECURE Act has limited this benefit for inherited IRAs. This tax deferral loss is alarming, but just how much of an impact would this change really have?
The CARES Act brings another dimension to IRA and ROTH conversion planning. Layered with volatile market conditions and the greater charitable deduction opportunity, the IRA equation has never been more nuanced.
*This ZOOM meeting will be secured and password protected, limited to registered persons only. Once you register you will receive a separate email from Estate Planning Council member Andrea Grosso Kaempf, with meeting link and log-in instructions to her AllianceBernstein ZOOM Room.